LEXINGTON, NE – In recent years, the Lexington Volunteer Fire Department has been discussing a project to refurbish the historic bell that sits in front of the fire station.
The bell has moved with LVFD from various past fire station locations in Lexington. It currently sits at 6th and Tyler Streets in front of the LVFD fire station.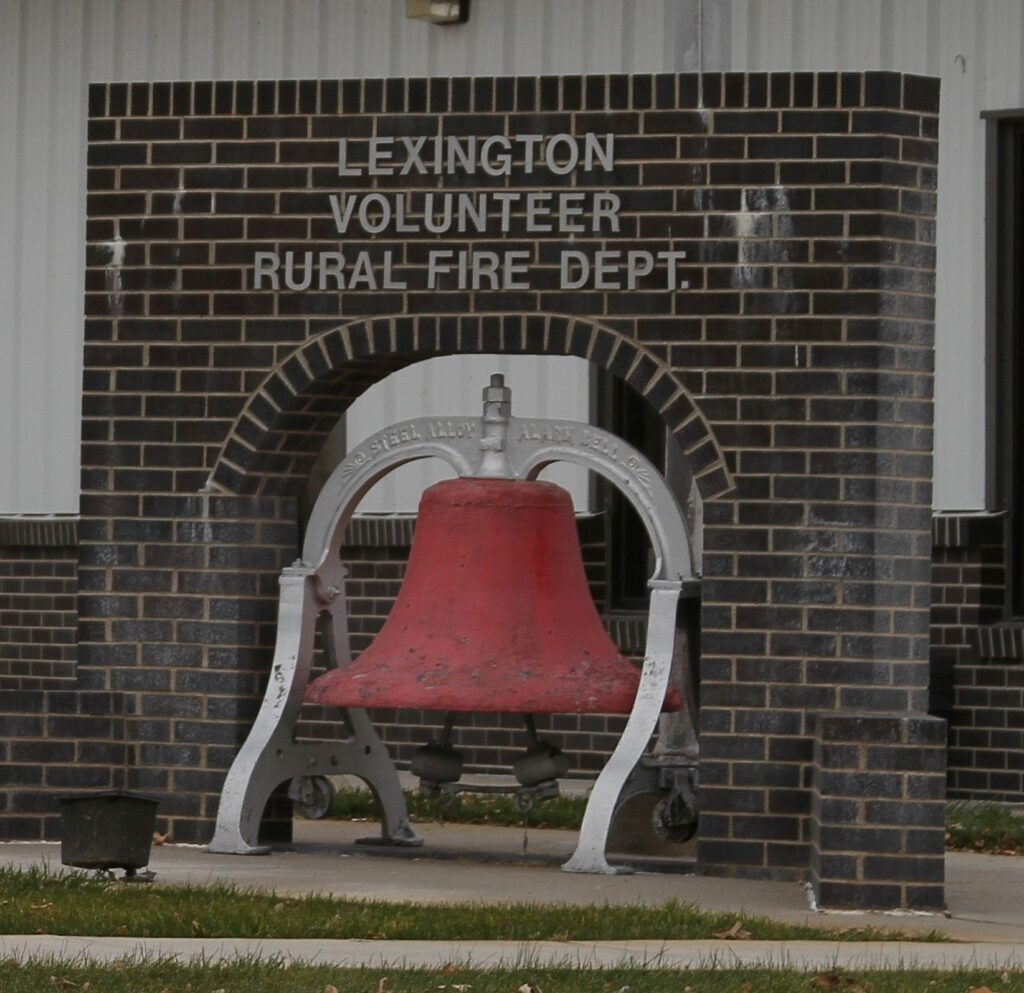 This project was of great interest to then LVFD President Dave Berke. In the current president's, Kent Jergensen, news release it was noted, "When Dave passed away this past January after a courageous battle with cancer it felt appropriate to refurbish the bell in his honor."
Rescue Chief Doug Glaze said the bell was in need of some repairs, a fresh coat of paint, and many people stepped up to help make that happen.
Department members disassembled the bell, the frame was taken to Eilers Machine & Welding for repairs, sand blasted by Bader Sandblasting and painted by Eustis Body Shop, where David Berke
was an employed for over 40 years.
The Firefighter Bell project was funded by the David Berke Memorial Fund.
Dave would have celebrated his 62nd birthday this Saturday, July 2nd.