Rural Radio Network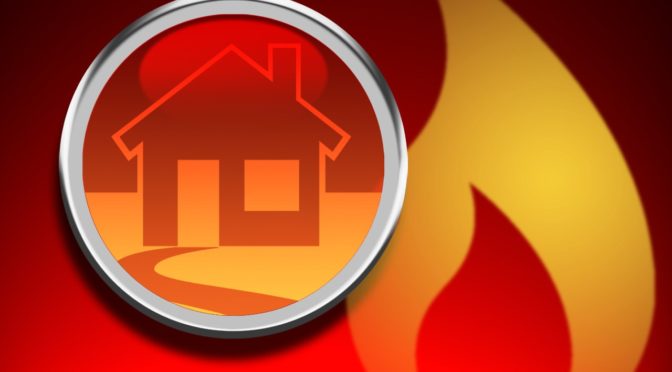 State Energy Office Offers 1% Loans to All Nebraskans
(LINCOLN, NE) — After the historic flooding and devastation in Nebraska's communities, the Nebraska Energy Office, in conjunction with Nebraska lending institutions, began providing assistance to those affected by floods, by offering Dollar and Energy Saving Loans at 1% interest*. The Nebra...
Read More
Crops
Wheat Buyers from Morocco and Tunisia Visit Kansas
Wheat buyers from Morocco and Tunisia got an up close look at the intricacies and reliability of the U.S. grain infrastructure during the April 12-19 Cochran Fellowship Program's experience in Kansas and Texas. Morocco and Tunisia are part of the Middle East-East and North Africa (MEENA) region which has the largest volume of wheat imports from all origins. While market share in the MEENA region has fallen, there are several expanding end use market segments that hold promise for U.S. wheat. These niche products include specialty artisan and frozen doughs and pre-mixes, pasta from non-durum flour, and growing biscuit, cracker and confectionary products. These products need the high or low protein (depending on the product) wheat with the high quality traits that American wheat is known for. "While it's unfortunate that U.S. market share in the MEENA region has dropped due to increased competition, there are some real opportunities for us in those specialty products," said Aaron Harries, Vice President of Research and Operations for Kansas Wheat. "The U.S. wheat industry has to remain visible to those buyers in order to capitalize on these emerging opportunities, and bringing the Cochran Fellows to Kansas is a great way to do that." Kansas was the first leg for the Cochran Fellows team. During their first day in the state, the participants visited the research space at the Kansas Wheat Innovation Center, received an overview of the U.S. grain handling infrastructure and grain quality assessment at the IGP Institute, toured the Kansas State University Hal Ross Flour Mill and the OH Kruse Feed Mill and ended their day at the Anderes farm near Junction City. The next day participants visited the Cargill Shuttle Train Loader near Topeka and the Federal Grain Inspection Service Technical Center in Kansas City, Missouri. Morocco and Tunisia's sub-region relies heavily on grain imports with bread and durum wheat as the most prominent imported cereals. These countries imported 17.35 MMT wheat of all origins in MY16/17, and 1.6 MMT of US wheat in MY16/17, 85% of which was HRW and 14.3% was durum. Morocco does buy smaller quantities of hard red spring, but mostly relies on hard red winter wheat to fill the shortage of domestic or EU production. Tunisia mostly buys U.S. durum. Team participants also visited Houston, Texas. While there, the Cochran fellows experienced Port Houston up close and personal with a Sam Houston Boat Tour along the Houston Ship Channel. This unique opportunity helped buyers to visualize international cargo vessels and operation at the port's Turning Basin Terminal. Next the Cochran fellows visited the Lansing Terminal to get a full-fledged field-to-vessel look at the country's wheat industry. "The members of this group of Cochran Fellows were engaged and excited about the U.S. wheat industry," said Harries. "It's experiences like these that help to build, or solidify, trading relationships with our export markets." The Cochran Fellowship Program provides short-term training opportunities to agricultural professionals from middle-income countries, emerging markets, and emerging democracies. Approximately 600 Cochran fellows come to the United States each year to work with U.S. universities, government agencies, and private companies. They receive hands-on training to enhance their technical knowledge and skills in areas related to agricultural trade, agribusiness development, management, policy, and marketing. Since the program's inception there have been more than 18,000 total fellows from 126 participating countries.
Senators Seek USDA-Wide Water Quality Initiative for Conservation Measures
A bipartisan group of Senators is seeking a USDA-wide National Water Quality Initiative to prioritize conservation measures in the 2018 Farm Bill to address water quality. In a letter, the Senators point out that the 2018 Farm Bill made "historic investments" in voluntary conservation efforts to address water quality challenges. Specifically, the bill reformed and improved all major conservation programs in order to provide new tools to assist farmers, ranchers, and landowners in addressing water quality concerns. The group of Senators, led by Senate Agriculture Committee ranking Democrat Debbie Stabenow, urged Agriculture Secretary Sonny Perdue to implement the provisions through the department-wide approach, which would build off the existing initiative housed at the Natural Resource Conservation Service. The letter was also signed by Senate Republicans Joni Ernst of Iowa, Mike Braun of Indiana, Chuck Grassley of Iowa, and Democrats Sherrod Brown of Ohio, Tom Carper of Delaware, and Bob Casey of Pennsylvania.
Farmer's Cooperative celebrates 100 years, awards dividend checks
HEMINGFORD -- Farmer's Cooperative Elevator Co. is celebrating its 100th year and what better way to celebrate than to have dividend checks for its patrons. At the annual stockholders meeting April 16, in Hemingford, Farmers Cooperative President and CEO said the cooperative netted $473,697, with 40 percent in cash to the patrons and 60 percent deferred. Corn played a big part in helping push the cooperative into the green. "The record corn harvest helped us out a lot," Moseman said. "We were able to make good margins on most of the grain we shipped out and increasing our agronomy sales helped. Overall, managing our margins, our expenses led to a successful year." The board discussed projects completed including the Swett Elevator in South Dakota and new projects scheduled for this year including a bin 40 project, which will be the big one. "It's a 919,000-bushel jump form concrete tank, that we're in the process of building right now," he said. "We're hoping to have operational by wheat harvest." The weather has put some delays on the project, and it could be a bit later than scheduled. The bin is necessary for the corn, as area bushels continue to increase. "With this winter and spring, there is potential for good yields on dryland and irrigated corn," Moseman said. The one low point of the meeting was the loss of the liquid fertilizer 10-34-0 (ammonium polyphosphate) when tanks failed at the cooperative on Wednesday, April 10. The cooperative still doesn't know what caused the tanks to fail and they have been working on clean up and with regulatory agencies. With spring planting coming, the focus has shifted to making sure customers have the fertilizer. "Our main focus now is to ship out product (fertilizer) to our customers," he said. The cooperative will be using rail cars, as temporary storage, coordinating trucks, and making fertilizer blends promptly, so customers won't notice the loss of the tanks. Moseman credited the staff at the cooperative and board of directors, for helping Farmer's Cooperative to reach its first 100-year milestone and grow towards the next. Farmer's Cooperative also re-elected Brian Benda and Matthew Peters to the board of directors for a second term.
Livestock
Nebraska Cattlemen Disaster Relief Fund Application for Aid - Flood and Winter Storm Ulmer/Bomb Cyclone Event (March 2019)
The Nebraska Cattlemen Disaster Relief Fund is providing financial assistance on a statewide basis to needy or distressed cattle producers in Nebraska impacted by Winter Storm Ulmer/Bomb Cyclone. Eligible applicants under the Fund include any cattle producer with an operation located in a county or tribal area falling under an emergency or disaster declaration made by the Nebraska Governor or Nebraska Emergency Management Agency (NEMA). Moreover, applicants must demonstrate genuine need or distress as a result of the disaster by providing relevant asset information and certifying their assets are not sufficient or adequate to rebuild from the damage suffered. Membership in Nebraska Cattlemen is NOT required for an applicant to receive relief. Submitted applications must be fully completed and have all required eligible expense documentation attached or enclosed to be considered. Applicants may submit documentation and requests for reimbursement for cattle production expenses not paid for by insurance or other governmental sources, including but not limited to costs for rebuilding and recovery for lost fencing and pens, feed, livestock/carcass removal or other necessary cattle production costs directly related to rebuilding from the winter storm.   Documentation can include copies of receipts for purchases of supplies, invoices for repairs, photos of damage, etc. Applicant must demonstrate that expenses/losses incurred were related to cattle production and directly caused by recent storms and flooding as the result of Winter Storm Ulmer/Bomb Cyclone in the State of Nebraska. Submitted applications will be reviewed individually by a committee selected by the Nebraska Cattlemen Disaster Relief Fund Board of Directors. Eligibility for financial assistance will be determined on a case-by-case basis with the goal of distributing relief so as to maximize the Fund's charitable impact to support cattle producers in Nebraska. The total amount that each applicant will be eligible to receive will be determined after the application period ends in accordance with the above stated impact goal. The review committee has the right to reject any and all applications for any reason. Applications must be completed and have all required documentation to be considered. Applications for relief must be postmarked by May 31, 2019. No application will be considered if postmarked after that date. Completed applications must be mailed to 4611 Cattle Drive, Lincoln, NE 68521 or scanned and e-mailed to disasterrelief@necattlemen.org. Apply here!   
Study Shows U.S. Pig Farmers Making Major Sustainability Progress Analysis of 55 years of pig farming reveals gains in all key metrics
DES MOINES,– America's pig farmers continue to practice many of the principles of Earth Day, which is April 22, every day on their farms, and in many cases, have done so for generations. This fact is underscored by the results of a recent study from the University of Arkansas, which confirmed that today's pork is more earth-friendly than ever thanks to great progress in multiple key sustainability metrics over more than five decades. According to the new study, A Retrospective Assessment of U.S. Pork Production: 1960 to 2015, the inputs needed to produce a pound of pork in the United States have become more environmentally friendly over time. Specifically, 75.9% less land is needed, 25.1% less water and 7% less energy. This also has resulted in a 7.7% smaller carbon footprint (see infographic.) To save as much water as today's pig farms do over their predecessors of 50-plus years ago, the average American would have to take 90 fewer showers per year. Likewise, to understand the energy savings accomplished by pig farmers during the study period, a typical household would need to eliminate the use of a refrigerator altogether. "The study confirms that U.S. pig farmers like me have been making progress in our ongoing commitment to do what's best for people, pigs and the planet, which is at the heart of the industry's We CareSM initiative," said Steve Rommereim, National Pork Board president and a pig farmer from Alcester, South Dakota. "It's encouraging to see this level of progress in environmental stewardship over the years. It also is helpful to have a benchmark to measure additional improvements." Unlike some earlier studies, the new Pork Checkoff-funded study used a comprehensive life-cycle assessment approach and the best available methodology along with a field-to-farm gate approach. This meant including material and energy flows associated with the full supply chain, beginning with extraction of raw materials through production of live, market-weight pigs, including marketed sows. "As it has for decades, the U.S. pork industry will continue to make strides in overall efficiency, which is the major driver behind improving sustainability across all metrics," Rommereim said. This may come in terms of nutrition, genetics, health management, crop management and overall technology adoption. The ongoing trend is clearly seen in the Arkansas study. Feed conversion (pounds of feed needed for pound of pork gained) started at 4.5 in 1960 and ended at 2.8 in 2015 – a 38% improvement even while market hog weights went from 200 pounds to 281 pounds. "Celebrating Earth Month in April provides an opportunity to not only recognize the environmental sustainability advancements of pig farming in the last five decades, but also to explore new ways to build on this progress going forward," Rommereim said. "We look forward to the challenge of improving our current metrics of sustainability because it's right for consumers, farmers, animals and the planet." Watch a video recapping pig farmers' environmental sustainability efforts. See the full University of Arkansas study. Learn about the environmental sustainability ethical principles pig farmers follow.
Score And Cull Cows
Question: I have a young cow, on her second calf. She has a rather ugly udder and two overly large teats. The calf is doing fine but won't suck those two teats. Disposition-wise, the cow is a little high-strung, and I have problems milking those teats out. If I use a little metal tube insert to drain the milk, will it cause permanent damage to the udder? Answer: This cow has a condition commonly called "balloon teats." Teat and udder quality is a major problem. It is a Top 4 reason for culling cows. The Beef Improvement Federation has a teat and udder scoring system to help producers make culling decisions (beef.unl.edu/learning/udder_score.shtml). In addition, the Hereford breed has developed expected progeny difference (EPD) scores for udder suspension and teat size. A cow's udder is an amazing structure. At the end of the teat is a complex structure called the "street canal," a one-way valve that releases milk to the calf but keeps infectious organisms out. A large metal "teat needle" as you describe can introduce these organisms into the teat and udder. Even worse, it can temporarily or permanently damage the street canal, making the udder much more vulnerable to infections. On a few exceptional occasions when I could not milk out a teat, I have used a much smaller, single-use sterile plastic cannula to drain it. In some of these cases, the calf has been able to begin nursing the teat afterwards. But, it's important to note the condition will recur with the next calf, and it will usually be worse. This condition significantly reduces milk production and weaning weight of the calf. There is also a very real chance the calf does not receive adequate colostrum, which affects its performance even into the feedlot. In a worst-case scenario, the weaning weight is reduced to zero because of death of the calf. I advise you to sell this cow and cast a questioning eye to her dam and sire. This is not something you want in your herd.
Technology
Heuermann Lecture to Focus on Water Management for Food Security
Lincoln, Nebraska, April 17, 2019 – Mark Rosegrant, research fellow emeritus at the International Food Policy Research Institute, will discuss managing water and agriculture for sustainable food security during the next Heuermann Lecture on April 30. The free lecture, sponsored by the University of Nebraska–Lincoln's Institute of Agriculture and Natural Resources, will be at 5 p.m. at the Nebraska Innovation Campus Conference Center, 2021 Transformation Drive. With a doctorate in public policy from the University of Michigan, Rosegrant has extensive experience researching and analyzing policy related to agriculture, economic development and the world's future food security. He focuses on water resources and other issues that influence rural livelihoods and environmental sustainability. Rosegrant is the author or editor of 15 books and more than 100 refereed papers in agricultural economics, water resources and food-policy analysis. He has won numerous awards and is a fellow of the American Association for the Advancement of Science and the Agricultural and Applied Economics Association. The lecture is in conjunction with the annual Water for Food Global Conference, which will convene leading international experts and organizations to discuss "Water for a Hungry World: Innovation in Water and Food Security," focusing on the next generation of research, smart technology, policy development and best practices that are achieving breakthroughs in this vitally important mission. The conference is organized by the Daugherty Water for Food Global Institute at the University of Nebraska. Heuermann Lectures are funded by a gift from B. Keith and Norma Heuermann of Phillips. The Heuermanns are longtime university supporters with a strong commitment to Nebraska's production agriculture, natural resources, rural areas and people. Lectures are streamed live at https://heuermannlectures.unl.edu and air live on campus channel 4. Lectures are archived after the event and are later broadcast on NET2.
Trump Administration Planning Rural Fund to Boost High-Frequency Broadband
OMAHA (DTN) -- The Trump administration is preparing to boost high-speed mobile data considered next generation, or 5G, as well as roll out a $20 billion fund to increase rural broadband access. The FCC announced the plan just days after a Senate Commerce Committee hearing criticizing the agency for its broadband maps. Critics claim maps inflate actual broadband access in rural America. But in announcing the 5G expansion on Friday, FCC Chairman Ajit Pai said the FCC didn't want to see rural America left behind. Pai told President Donald Trump that 5G expansion nationally was a success story. "We want the good-paying jobs that develop and deploy 5G technologies -- jobs that support some of the folks in this room -- to be created here, in America," Pai said. "We want these technologies to give our economy a leg up as we compete against the rest of the world." As the Washington Post described the announcement, the FCC "will release a wide swath of high-frequency airwaves for cellular use in which will be the largest trove of U.S. wireless spectrum ever to be auctioned off." The sale of "millimeter wave" to wireless carriers will begin Dec. 10. To help expand rural broadband, Pai said the FCC also will create a new $20.4 billion Rural Digital Opportunity Fund at the agency. The funds will expand high-speed broadband to 4 million homes and businesses in rural America, Pai said. The new fund could begin later this year. "These next-generation networks will bring greater economic opportunity to America's heartland and will help support future 5G technologies," Pai said. For urban areas, faster data can make it easier to use self-driving cars or virtual reality. In agriculture, that could apply to tractors or other automated equipment. Pai said the investment in high-band spectrum "will improve Americans' lives in so many ways, from precision agriculture, to smart transportation networks, to telemedicine, and more. We want Americans to be the first to benefit from this new digital revolution while protecting our innovators and our citizens." Pai said new rules would also reduce the permit requirements on smaller towers that would serve 5G technology as well. The Competitive Carriers Association (CCA), which had criticized the FCC over its mapping of broadband access, was still supportive for the Trump administration opening up 5G and including rural areas in the plan. "Revolutionary services and technologies depend on robust wireless connectivity, and it's critically important to ensure Americans in all corners of the country have access to these services," the CCA stated. "The economic, education, health, social -- and many other -- benefits that come with connectivity are countless, and to make sure rural Americans have comparable services to urban areas, we must support both fixed and mobile networks. CCA looks forward to participating in the development of the Rural Digital Opportunities fund to support 5G services nationwide." Jessica Rosenworcel, a Democratic FCC commissioner, wrote a more skeptical opinion of the FCC's decision (https://docs.fcc.gov/…) and called for the agency to pull back and write a better rule and strategy for 5G release. Rosenworcel said the focus on the "millimeter wave" of the spectrum means the U.S. is ceding leadership in "mid-band spectrum." Rosenworcel cited examples of several countries auctioning off mid-band spectrum and said the U.S. runs the risk of being "without a global supply base as mid-band becomes the core of worldwide 5G service." Rosenworcel called on the FCC "to flip its priorities and pivot to the mid-band." As the Washington Post stated, "Mid-band spectrum offers less capacity than the higher-band alternatives, but can cover greater distances." Rosenworcel argued mid-band offers more advantages in rural America for coverage and capacity. "And that's especially important for rural America, where the challenging economics of service do not presently support the high cost of high-band infrastructure," Rosenworcel said. "This is a fact and no pronouncement from this agency or this Administration will make it otherwise." In a tweet, Rosenworcel said, "So far this Administration's interventions on 5G have done more harm than good. From imposing tariffs on 5G equipment to alienating allies on 5G security to falling behind the rest of the world on critical mid-band spectrum, it has yet to offer a workable plan for U.S. leadership."
RFA Statement on Senator Grassley's DOE Request for SRE Clarity
WASHINGTON— In response to Sen. Chuck Grassley's (R-Iowa) letter to U.S. Department of Energy Secretary Rick Perry, Renewable Fuels Association President and CEO Geoff Cooper issued the following statement: "We are grateful to Senator Grassley for asking the Department of Energy for clarity around DOE's process on RFS hardship exemptions submitted by small refineries. The simple fact is that the criteria for evaluating small refinery exemptions hasn't changed, but the number of exemptions granted has skyrocketed. The situation demands transparency. Senator Grassley is right to ask DOE for these details and he continues to be a tireless and effective advocate for renewable fuels."
Ag Policy
EU says it is ready to launch U.S. trade talks, but without agriculture
BRUSSELS (Reuters) - The European Union is ready to start talks on a trade agreement with the United States and aims to conclude a deal before year-end, European Trade Commissioner Cecilia Malmstrom said on Monday. The EU approved two areas for negotiation, opposed by France with an abstention from Belgium. But agriculture was not included, leaving the 28-country bloc at odds with Washington, which has insisted on including farm products in the talks. The EU vote allows the Commission to start two sets of negotiations - one to cut tariffs on industrial goods, the other to make it easier for companies to show products meet EU or U.S. standards. Malmstrom said she would now reach out to U.S. Trade Representative Robert Lighthizer to see when talks could begin. "We are ready as soon as they are," Malmstrom told a news conference. A spokeswoman for Lighthizer declined to comment. But U.S. Senator Chuck Grassley, chairman of the tax and trade-focused Senate Finance Committee, said a U.S.-EU trade deal that excluded agriculture would be "unlikely" to win approval in the U.S. Congress because so many lawmakers want farm access to Europe. "Elimination of industrial tariffs and non-tariff barriers only get us part of the way there, especially when we face major barriers to agricultural trade in the EU," Grassley, himself an Iowa farmer, said in a statement. "Agriculture is a significant piece of the global economy and it simply doesn't make sense to leave it out." The European Commission has said it is willing to discuss cars as part of the industrial goods talks, but not agriculture. "Agriculture will certainly not be part of these negotiations. This is a red line for Europe," Malmstrom said. She added Brussels would strive to agree what amounted to a limited deal before the Commission's term ends on Oct. 31. "If we agree to start, I think it can go quite quickly." Malmstrom stressed that the potential tariffs deal was far less ambitious than the previous "TTIP" negotiations, which stalled after three years and have now been rendered obsolete. The two sides are each other's largest trading partners. Flows between the two represent 30 percent of global trade. A Commission survey estimates an agreement on industrial tariffs would increase EU exports to the United States by 8 percent and U.S. products bound for Europe by 9 percent.
Bill to legalize industrial hemp in Nebraska advances
LINCOLN, Neb. (AP) — A bill to legalize industrial hemp in Nebraska has won first-round approval from state lawmakers. The measure advanced Monday on a 37-4 vote despite a filibuster waged by a senator who painted the bill as a step toward marijuana legalization. The proposal would allow farmers to grow and harvest hemp in Nebraska while imposing regulations as required by the 2018 U.S Farm Bill. The bill's sponsor, Sen. Justin Wayne, of Omaha, says farmers and businesses are missing the opportunity to get into the hemp market and diversify their crops in a climate that's well-suited for hemp. The proposal enjoys bipartisan support in the officially nonpartisan Legislature. Republican Gov. Pete Ricketts has said his administration was working with Wayne on it. Two additional votes are required before it goes to Ricketts.
Midwest Lawmakers File Tax Relief Bill for Disaster Victims
Midwest lawmakers last week introduced a bill that would provide tax relief for disaster victims stemming from events this spring. Senator Chuck Grassley of Iowa announced the Tax Relief Act of 2019. The bill would provide tax deductions for individuals and businesses affected by federally declared disasters that occurred between January 1, 2019 and April 15, 2019, including flooding in the Midwest and tornadoes in the South. Benefits under the bill include special rules allowing access to retirement funds, a special credit for employee retention during business interruption, suspension of limits on deductions for certain charitable contributions, special rules for deductions for disaster-related personal casualty losses, and special rules for measurement of earned income for purposes of qualification for tax credits. Iowa Senator Joni Ernst joined Grassley and says the bill would "help provide important and badly-needed relief for Iowans in disaster areas."