LEXINGTON – The Minden girls and boys basketball teams both came away with road victories Tuesday night at Lexington. The Whippet girls stayed undefeated on the year, beating the Minutemaids 41-35 while the Minden boys won 51-42.
A sluggish and scoreless first quarter by Lexington would doom the Minutemaids the rest of the game. Eventually trailing by 12 early in the second period, Lexington wouldn't score their first bucket until 5:35 remained on the second quarter clock. The Minutemaid defense allowed them to hang around in the game, but Minden's stifling defense would force 16 turnovers to secure the victory. Three different Whippet players scored in double digits, led by Rozie Nelson who scored 13 points. Sloan Beck and Kinsie Land each scored 10 points. Sarah Treffer led Lexington with 21 points in the losing effort. The Minutemaids fell to 1-2 while Minden improved to 3-0.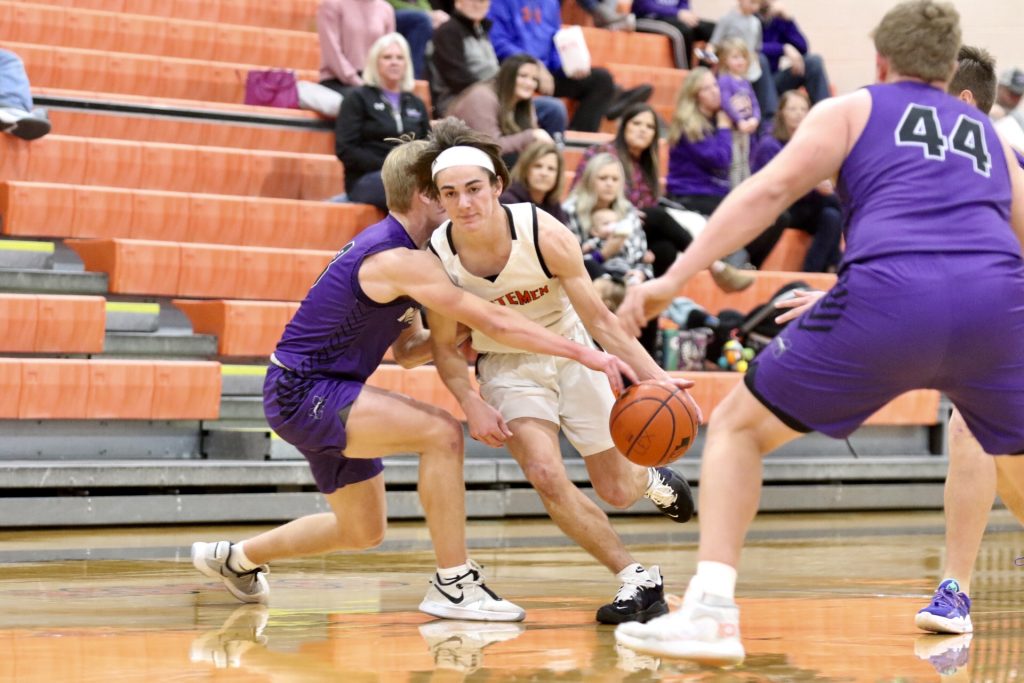 The Lexington boys would start the game with a 2-0 lead, but it would prove to be their only lead of the night. In fact, they would trail by double digits a good chunk of the game to Minden, eventually trailing by as many as 20 points in the second half. The Whippets were able to build a sizable lead in the third quarter after outscoring Lexington 15-3 in the period. The deficit would be too much to overcome for Lexington. Minden was led by their dominant big man, Caden Bradley who scored 20 points. Carter Harsin chipped in eight points and in all, nine different players scored for Minden. The Whippets would turn the ball over 11 times. Lexington saw a balanced offensive attack with seven different players scoring, but gave the ball away 13 times. Daud Daud led the Minutemen with 12 points. Kaden West and Dru Truax each scored seven points. With the win, Minden improved to 2-1 while Lexington fell to 1-2.
Up next, Minden hosts Broken Bow on Friday while Lexington travels to Holdrege.
Listen to the games below.