LEXINGTON – It took everything for Cozad to hold off Lexington Tuesday night, including four RBI's from McKenzie Munster and 12 strikeouts by Reagan Armagost to give the Haymakers a 7-6 victory over the Minutemaids.
Lexington committed two straight errors to begin the game and Cozad took advantage of the miscues, eventually scoring five runs in the first frame. Another error by the Minutemaids in the second inning would lead to another run by the Haymakers. Eventually, Lexington would settle down and pitcher Monica Campos would go on to retire 11 straight batters and allow only one additional run.
In between the defensive errors, the Minutemaids would continue to battle back all night long. Lexington scored one run in the first inning, two more in the third, a run in the fourth and sixth, allowing them to get within one run heading into the seventh inning down 6-5. However, Cozad would see the hot bat of Munster drive in a crucial insurance run before going to the bottom of the seventh. The Minutemaids continued to fight until the final out, scoring one more run, but eventually fell just short.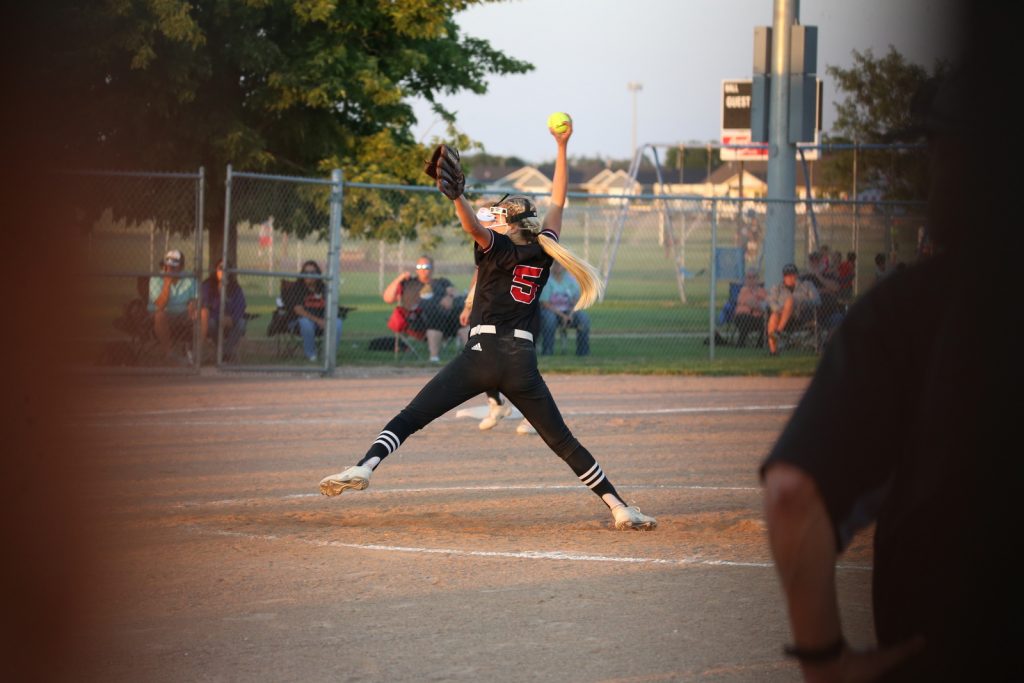 Along with the 12 strikeouts by Armagost, she picked up the win in the circle. She allowed 10 hits, six runs and walked five. Munster finished 3-4 with the four runs batted in. Taylor Howell also drove in two runs. Besides the errors behind her, Campos pitched a great game. Despite picking up the loss she allowed 12 hits, seven runs only three earned, struck out two and no walks. She also went 2-4 from the plate and drove in two runs. Jordan Lans finished 2-4 with two double in the loss.