Pop Up Children's Museum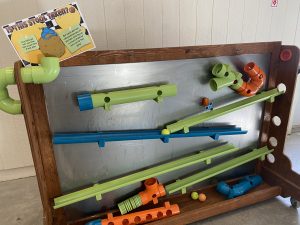 The new STEAM-centric Pop Up Children's Museum will begin November 1st at Riverside Discovery Center. This exciting free-play area will be inside the Heritage Barn. What makes it a "Pop Up" Children's Museum? Well, each month of the year will be a different theme! That means every month families visit there will be something new to experience. 
STEAM stands for Science, Technology, Engineering, Art, and Mathematics. This type of play promotes problem-solving, and creative and analytical thinking. 
November's theme will be 'Animal Construction' and feature multiple building activities such as a magnetic wall for ball runs, desert sandpit, foam blocks, and more. 
This indoor space has arrived just in time for cold weather. It is included with general admission or with membership at no additional cost. 
Riverside Discovery Center is a 23-acre Zoo, Splash Pad, and Museum without walls in Scottsbluff Nebraska. The RDC is open 7 days a week, year round. Winter hours 9:30 AM – 4 PM. RDC's general public number is 308- 630-6236.